• A product for sending a video from a site to a remote location in real time through a transmitter.
• When the receiving unit is connected to the internet and you carry a transmitter with you, it is possible for you to send a video to any place in the world through the transmitter as long as you carry it within the radius of 500m from the receiver.
• You can involve yourself in doing maintenance works, consulting, treating patients and educating while watching the video from the transmitter by using your PC monitor or smart phone at a remote location hundreds ~ thousands of kilometers far away.
• It is a low-carbon green product that will help save time, costs and resources as there is no need for visiting directly.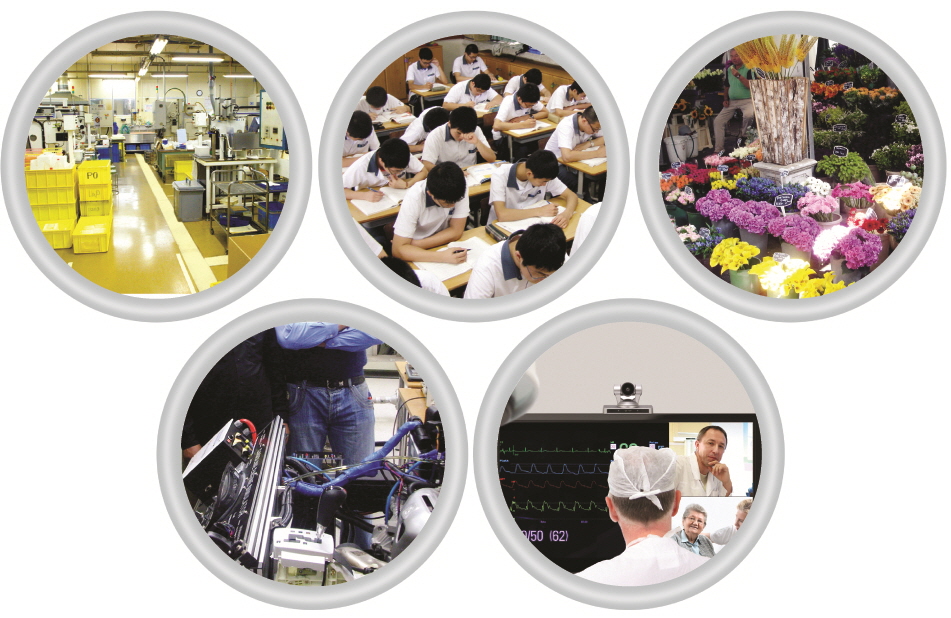 Features:
• Can converse in details as the transmitter monitor and the monitor at the remote location are synchronized.
• The site situation of the remote location will be displayed right in front of your eyes thanks to the transmission in real time regardless of the time.
• Once the free program is installed, it will be possible to monitor 20 people at the same time through the PC monitors, tablet PCs, and smart phones.
• No additional costs from the transmission through the internet.

Spec:
• ARM926 Embedded Processor
• 7inch LED backlight TFT LCD
• 2,000mAh Lithium Polymer Battery
• 410,000 Pixel CCD Cylinder Camera